Are you ready to go to the dark side? Come get spooky in our limited edition Sinful Series set during the month of October only! If you've ever wanted to experience a boudoir session with us, this once in a lifetime set is your sign to GO FOR IT!
On September 30th, our Jungle Room will be magically transformed into a mystical Draconian palace. Imagine an abandoned Victorian covered in webs and full of the unexplainable. Trees have grown through the walls. Candles illuminate and float on their own. And a warning emblazoned in red on a mirror that all visitors should beware.
This is the first time we have created a Halloween-esque set, so we are going all out! There will be a new Victorian couch, new lingerie specific to this set, and a new neon to bring a little of our flavor to your experience. Come join us for the ultimate witchy, chilling, ghostly boudoir session!
Here's what you'll receive for $350:
Hair and makeup
Unlimited use of our lingerie (4X-XS), accessories (wings, body chains, harnesses, jewelry), and shoe closet (6-11)
60 minutes of shooting time in our main studio areas (bed, swing, piano, Pleasure Palace, tub, etc.)
30 minutes in our Sinful Set
Expert posing so you can relax and take the guess work out of your session
We have stunning albums and photo boxes for you to display your gorgeous images. All printed and digital product is purchased separately.
And to build the anticipation even more, we will not be sharing images of this set until it is complete, but here is a few teasers…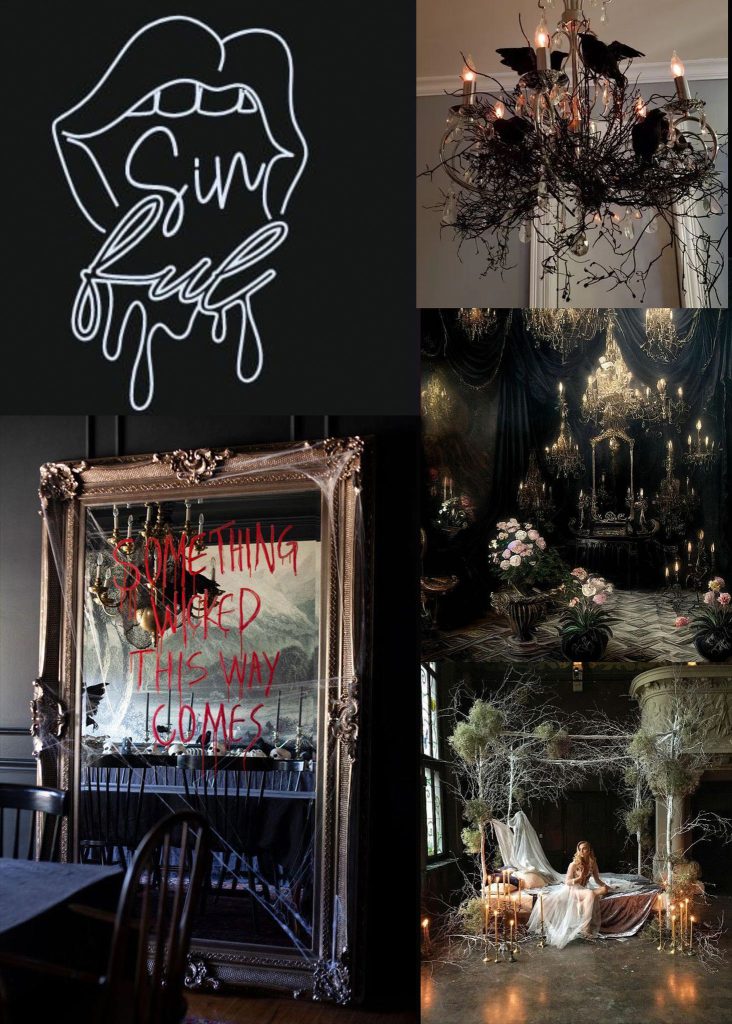 Are you ready to do this? Fill out the contact form below and we will contact you to schedule you for a phone consultation!